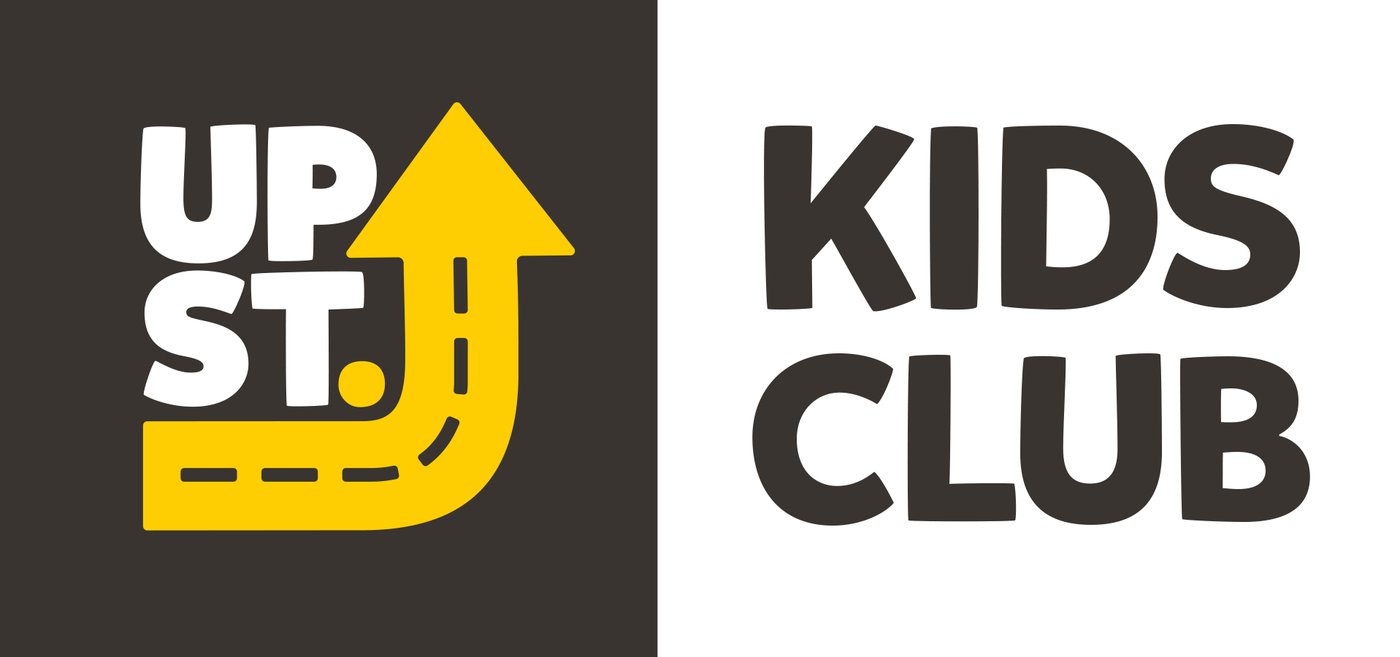 WELCOME!
A place for your child to explore fun, friendship & faith.
WHO ARE WE?
UpStreet Kids Club is designed for families with children in primary school to help you connect with your child and have meaningful conversations about life, growing up and faith.
Our environment is where kids in Grade 1–6 join other children to investigate who God is, what it would mean to trust him and how to love others as Jesus loves them.
We explore emotions, choices and relationships by using topics that encourage qualities we love to see shine from children in our communities. We dive into discussions and activities that explore themes such as:
Who wouldn't want their kids exploring this every week!
Each month we have a theme to learn about God through hands-on activities which are fun, explorative, meaningful and developmentally appropriate. We love teamwork and working together. We love songs, Bible stories, discussion, play, prayer, craft and art.
OUR LEADERS
Our UpStreet leaders are fun, caring and qualified adults who are passionate about the life topics and values explored at UpStreet. They work in a range of different child-focused environments, from teaching in schools to child psychology.
Our leaders delight in bringing the experience of Jesus into young people's lives with a fun, gentle and warm approach. We want children to become resilient thinkers who make up their own minds about God. It's a place where kids can learn from the Bible, our group leaders, and their own experiences – rather than simply memorising facts, learning every Bible story or blindly believing what we say.
WHAT IF I'M NOT A CHRISTIAN
UpStreet leaders understand that many families are curious, uncertain, or scared about Christianity. Many of our families start here. You are most welcome to visit and meet our leaders. We encourage families to take a look in person and decide if this is the nurturing and fun environment you want for your child to explore faith with children their own age.
We aim to provide a 'why' for children, so they can support their choices and behaviours with a worldview and values that they have chosen to believe in. We want kids to ask questions and build on what they learn and experience to be true about following Jesus.
MEET OUR TEAM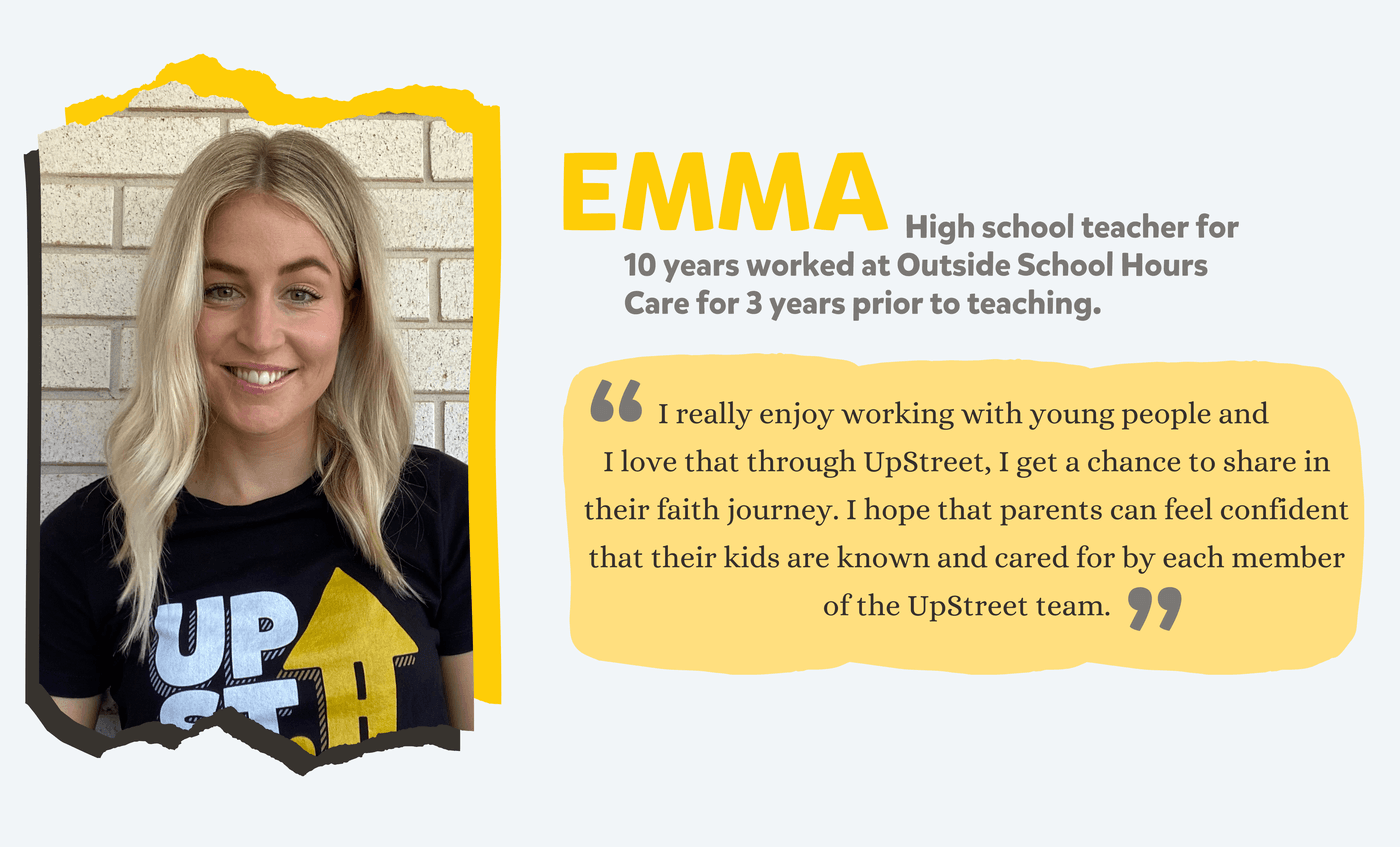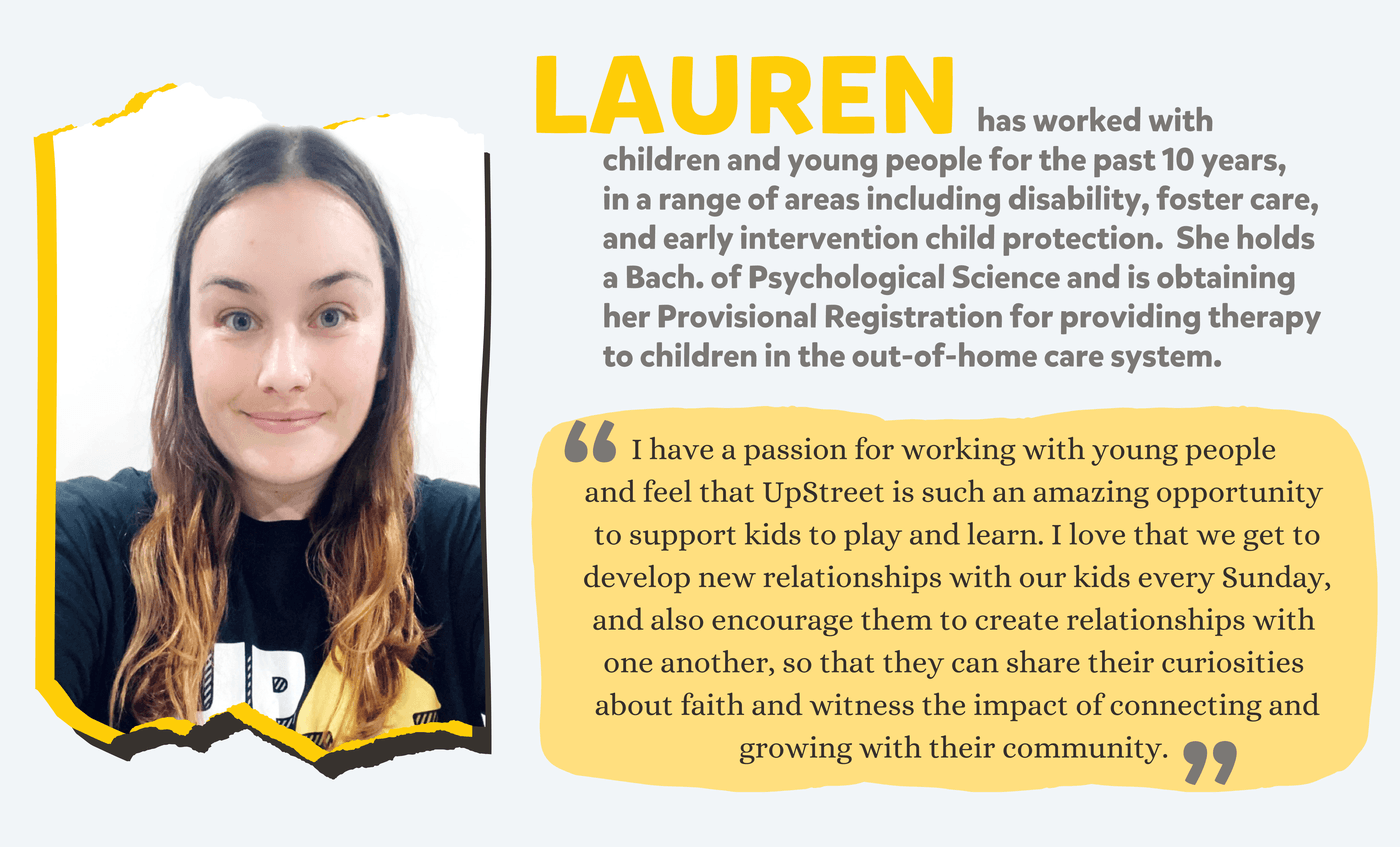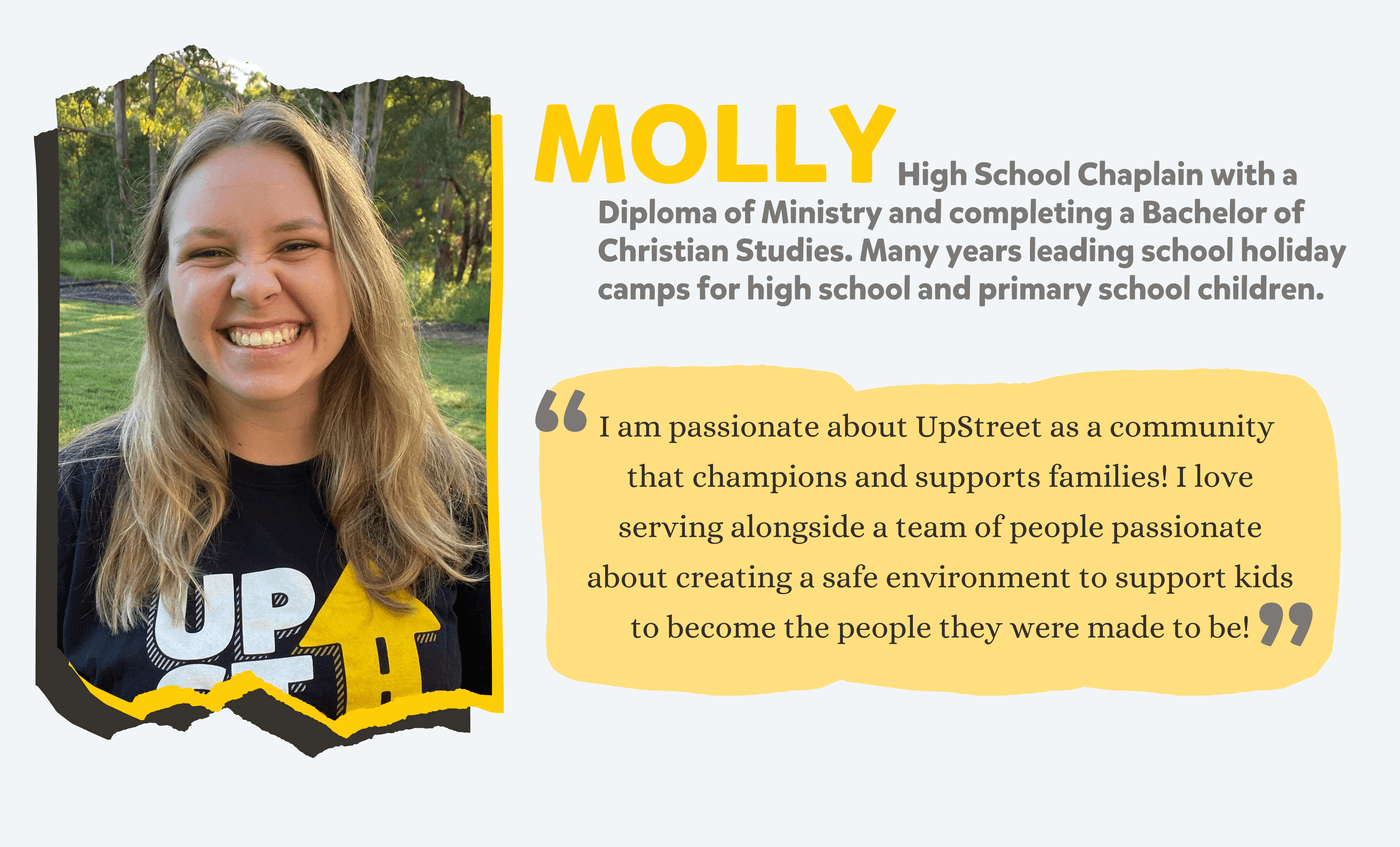 CAN I JUST TRY IT OUT?
Of course! UpStreet is from 9:55am – 11:15am, making our kid's environment separate yet complementary to Beyond Church's 10am – 11am adult worship environment.
This means if you would like to bring your children to UpStreet Kids Club, you could also attend Beyond Church, or you may just want to head off to brunch at a local café! Even if you do not attend Beyond Church, your child can definitely participate in UpStreet Kids Club.
Is there a dress code or any fees?
You do not need to wear specific clothes. We want UpStreet to be accessible to all families so this is a free environment with no fees.
UPSTREET FAMILIES
At UpStreet, we want to be FOR families. Our leaders are passionate about partnering with you in your child's early emotional, social and spiritual development.
We share resources to support families through parenting and the different phases of life that your primary school children will experience to Grade 6.
YOUR CHILD'S SAFETY
Covid-19 Safety
We are in a Qld Government State School environment and follow all current Covid-19 policies and restrictions. Please ask if you need any clarification about current restrictions when you arrive.
Checking your child in and out
When you arrive, please sign your child in with one of our UpStreet leaders who assist you in this process to ensure your child and their needs are accounted for. Upon picking up your child, please ensure they are signed out.
Registering your child for UpStreet Kids Club
You can register your child for UpStreet in advance prior to arriving or when you arrive for your first time. Please allow an extra 10 mins for this registration process on arrival. Please see below the link to register. We look forward to meeting you soon!
Child Specific Needs
If your child has any allergies or a behavioural management plan that we should be aware of, please ensure this is documented on the Parent/ Guardian Permission Form and one of our UpStreet team is informed at your first check-in.
OUR DETAILS
Sunday at 9:55am – 11:15am
Griffin State School, 19 Wesley Rd Griffin 4503
Our lovely greeters will point you towards the UpStreet environment.
STAYING CONNECTED
FACEBOOK PAGE – UpStreet Kids Club
Follow us for regular themed content that our kids are learning at UpStreet. Discover questions for around your dinner table, music, story videos and announcements.
Have your kids been coming to UpStreet?
Join our conversations in a secure Facebook Group!
For our kids and families who attend UpStreet Kids Club on Sundays, we also have UpStreet Kids & Families. This is a private Facebook group where families can share how their kids are doing throughout the week and a forum for our parents who want to connect and support each other.

UpStreet Review is an e-newsletter full of wonderful blogs and parenting resources from international writers. The newsletter reviews key messages from the monthly theme and practical parenting resources to explore faith as a parent. This is another great way to get to know what UpStreet is about, even if you have not attended in person. Subscribe below.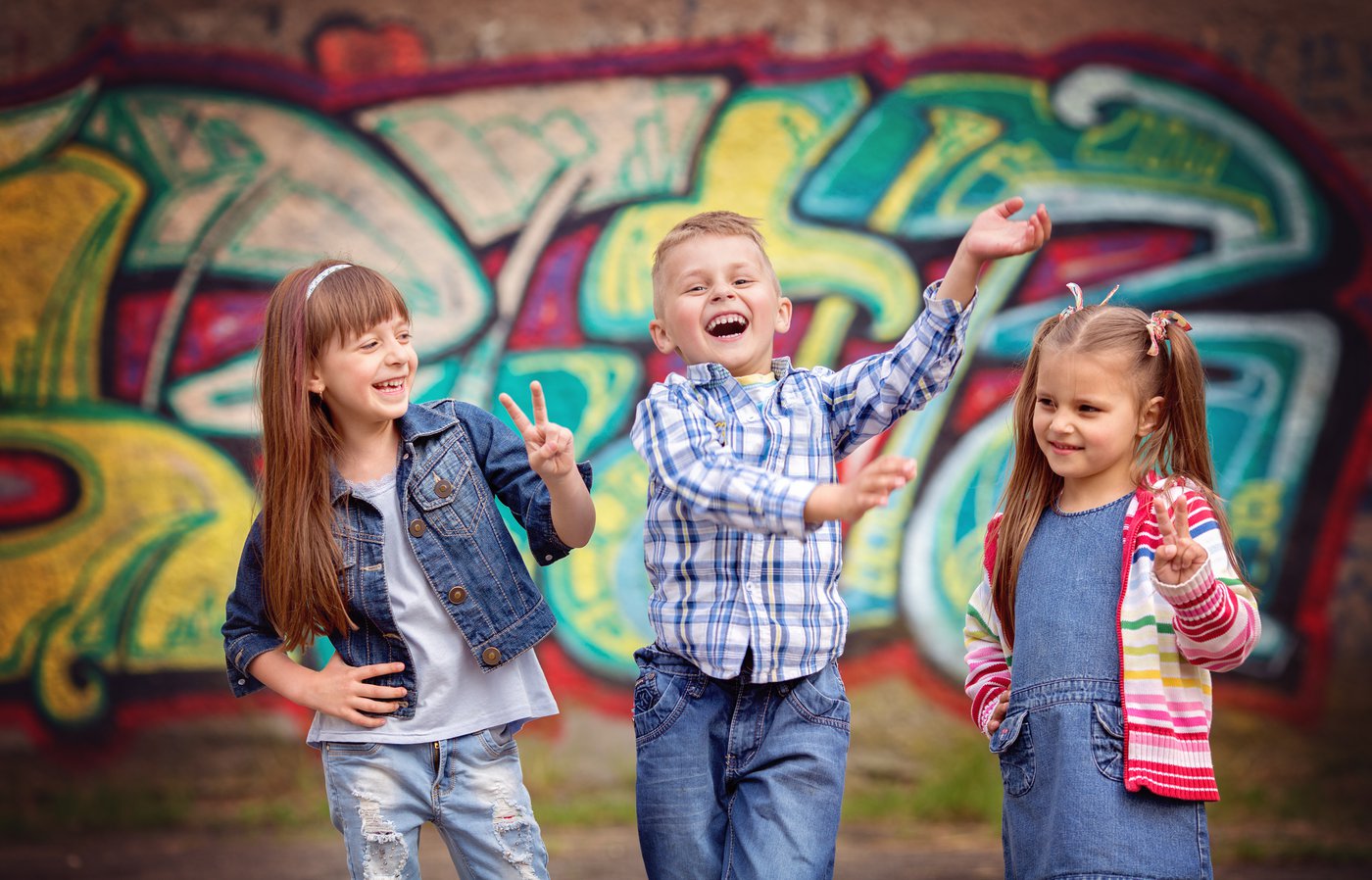 We look forward to seeing you soon!