Welcome to Infinity Youth!
Infinity Youth is an environment where high schoolers gather each Friday night of the school term from 6:30 - 8:30pm at Grace Lutheran College, Caboolture. At Infinity, we have a great time playing games, forming meaningful relationships and discovering what faith really is.
Before attending Infinity Youth, please have the Parent/Guardian Infinity Youth Permission Form filled out. You can fill this out on the night if you don't get to it before then.

What is Infinity Youth all about?
At Infinity Youth, we see meaningful relationships as a central part of this environment. This is a place where we want to make young people feel like they belong in this space, without forcing anyone to believe what a Christian believes. We are passionate about inviting young people into a relationship with Jesus and we do so in a respectful way.
Each Friday night involves many fun activities, a shared meal, a time of hearing a short message and a time to gather with a small group of students to chat about life and faith.
All of our leaders hold active Blue Cards and have completed the Lutheran Church of Australia's Safe Church training to ensure we are providing safe environment for our Infinity Youth students.
Infinity Youth is directed by Grace Lutheran College's Caboolture campus Chaplain, Lachie McLean. Lachie has the privilege of leading an amazing team of leaders who make Infinity happen every week!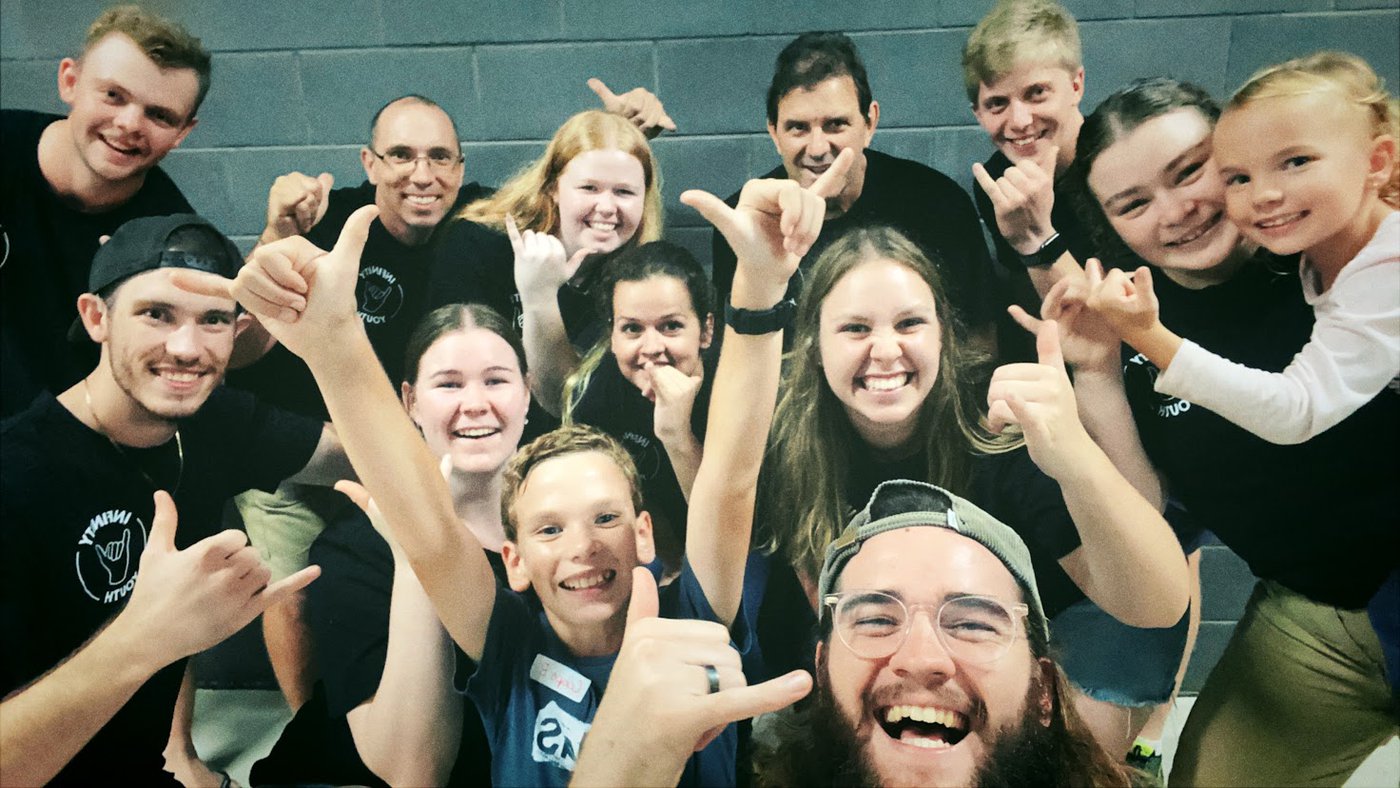 Details
Whether you would call yourself a Christian or not – we would love for you to come along to Infinity Youth!
Infinity starts at 6:30pm on Friday's during the school term, and runs through to 8:30pm.
Location
129 Toohey St, Caboolture QLD 4510
Grace Lutheran College, Caboolture. All students are welcome! This is not exclusively for the Grace Lutheran College community.
Important Information and Check In/ Out
When you arrive, please sign your teenager in. One of our friendly team will assist you in this process to ensure your child and their needs are accounted for. Upon picking up your child, please ensure they are signed out.
If your child has any allergies or a behavioural management plan that we should be aware of, please ensure one of our Infinity Youth team are aware of this upon check in.
We would love to see you soon!